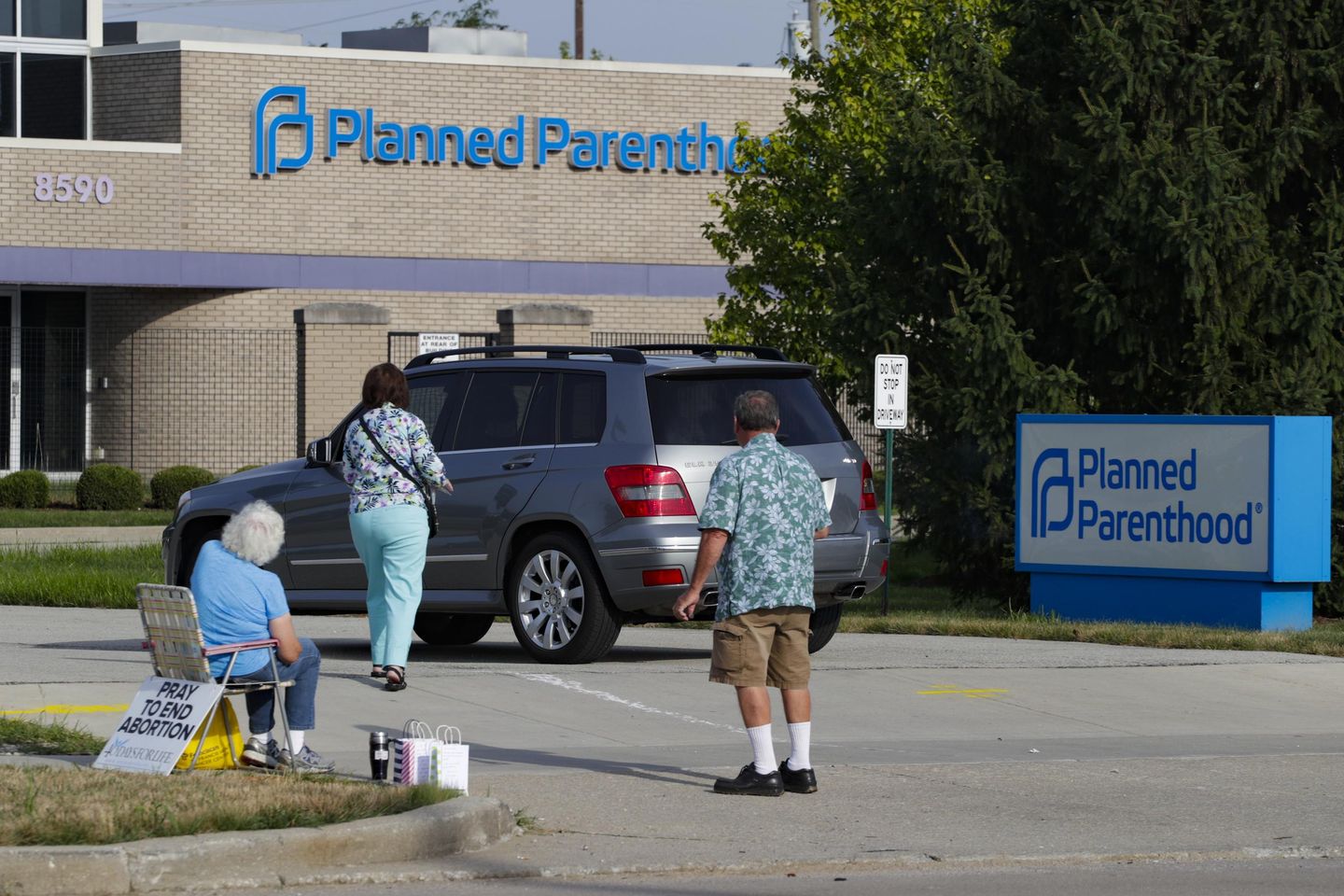 Planned Parenthood announced this week that it will restructure its organization and cut staff in its national offices. 
The union representing Planned Parenthood workers confirmed this week that the company planned to cut at least 80 people from its national offices in New York City and the District of Columbia. 
"This comes at a time where reproductive freedom is in jeopardy and when our members are struggling under difficult economic conditions," a statement from the union reads. 
The layoffs are part of a greater restructuring plan at the company. Funding will shift toward nonabortion procedures like screenings for sexually transmitted infections and pregnancy, plus telehealth services.
Planned Parenthood is the most well-known abortion provider in the country and is in a precarious legal position after the national right to abortion ended last year. Since the Supreme Court overruled Roe v. Wade in its Dobbs v. Jackson decision last June, over a dozen states have passed comprehensive abortion bans, with several others passing similar restrictions. 
Planned Parenthood CEO Alexis McGill Johnson said the layoffs and restructuring are not an indication of the company's financial position, but a reflection of the company's need to react to a changing legal environment.
"Without question, the world we are living in right now — the Supreme Court's decision to overturn Roe v. Wade and the loss of abortion access, the weaponization of our courts and attacks on our democracy, the criminalization of providers and patients, and rampant misinformation — is vastly different than just a decade ago," she said. "Planned Parenthood must change, too." 
The company said it will invest more money in state election battles and will shift staffing and money around to increase support for states where abortion is legal and where some will travel to get an abortion.