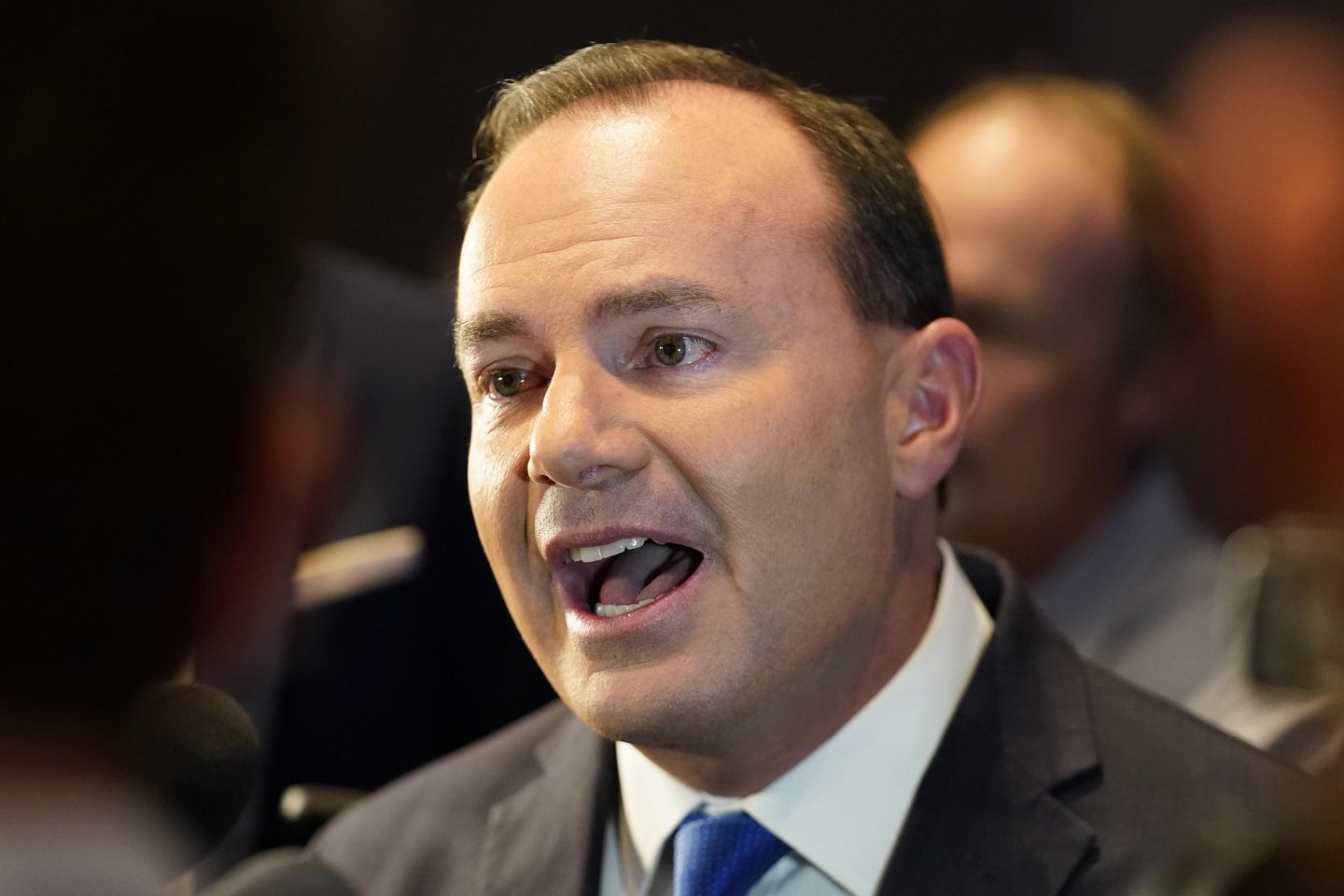 Sen. Mike Lee pledged on Thursday to delay passage of any debt limit deal struck by House Speaker Kevin McCarthy and President Biden if the spending cuts are not "substantial."
"I will use every procedural tool at my disposal to impede a debt ceiling deal that doesn't contain substantial spending and budgetary reforms," said Mr. Lee, Utah Republican. "I fear things are moving in that direction. If they do, that proposal will not face smooth sailing in the Senate."
The threat came as negotiators for Mr. McCarthy and the White House appear to be closing in on a deal. While both sides remain far apart over spending cuts, Mr. McCarthy said progress had been made in recent days.
"There are still outstanding issues," said Mr. McCarthy, California Republican. "I've directed our team to work 24/7."
Treasury Secretary Janet Yellen has said that if the debt ceiling of $31.4 trillion is not raised by June 1, the government may be unable to pay all of its bills. Despite the urgency, Mr. McCarthy has also pledged to allow House lawmakers at least 72 hours to review any debt limit deal before it comes up for a vote.
Mr. Lee's threat indicates that passing a deal may be just as arduous as striking one. While he alone cannot tank the debt limit, the Utah lawmaker has sufficient power to delay a Senate vote on it past the June 1 deadline.
In the Senate, unanimous consent is needed to expedite the consideration of a bill, meaning that all 100 senators must agree on advancing it. Even one lawmaker can derail the process.
Generally, Senate leaders negotiate the number of amendments and time allotted for debate before unanimous consent is offered. If any lawmaker objects, the process is sidelined and normal order must be followed with at least 60 hours of debate before a vote can take place.
Mr. Lee is pushing for the final deal to be as close as possible to the debt limit bill passed by GOP lawmakers last month.
The bill cut federal spending by $130 billion for the upcoming fiscal year and limits budget growth to 1% annually over the next decade. It also would rescind at least $90.5 billion in unspent pandemic relief, cancel Mr. Biden's student loan forgiveness program and scrap green energy tax credits passed by Democrats last year.
Beyond cutting spending, the legislation overhauls the nation's energy-permitting laws, imposes work requirements on social welfare programs and requires congressional approval for any new regulations with an economic impact of more than $100 million per year.
"We need to address the debt ceiling and we need to do so in a way that makes a difference to make sure that we're not back here in just a few more months with spending having caused more inflation and ballooned our federal debt even more," said Mr. Lee.
Mr. Lee's emphasis on sticking with the GOP bill is shared by the more than 40-member House Freedom Caucus. The hardline group, which nearly derailed Mr. McCarthy's speakership bid this year, has called for a cessation of negotiations.
Mr. McCarthy has said legislation passed by House Republicans was an initial offer meant to kick off negotiations with the White House.