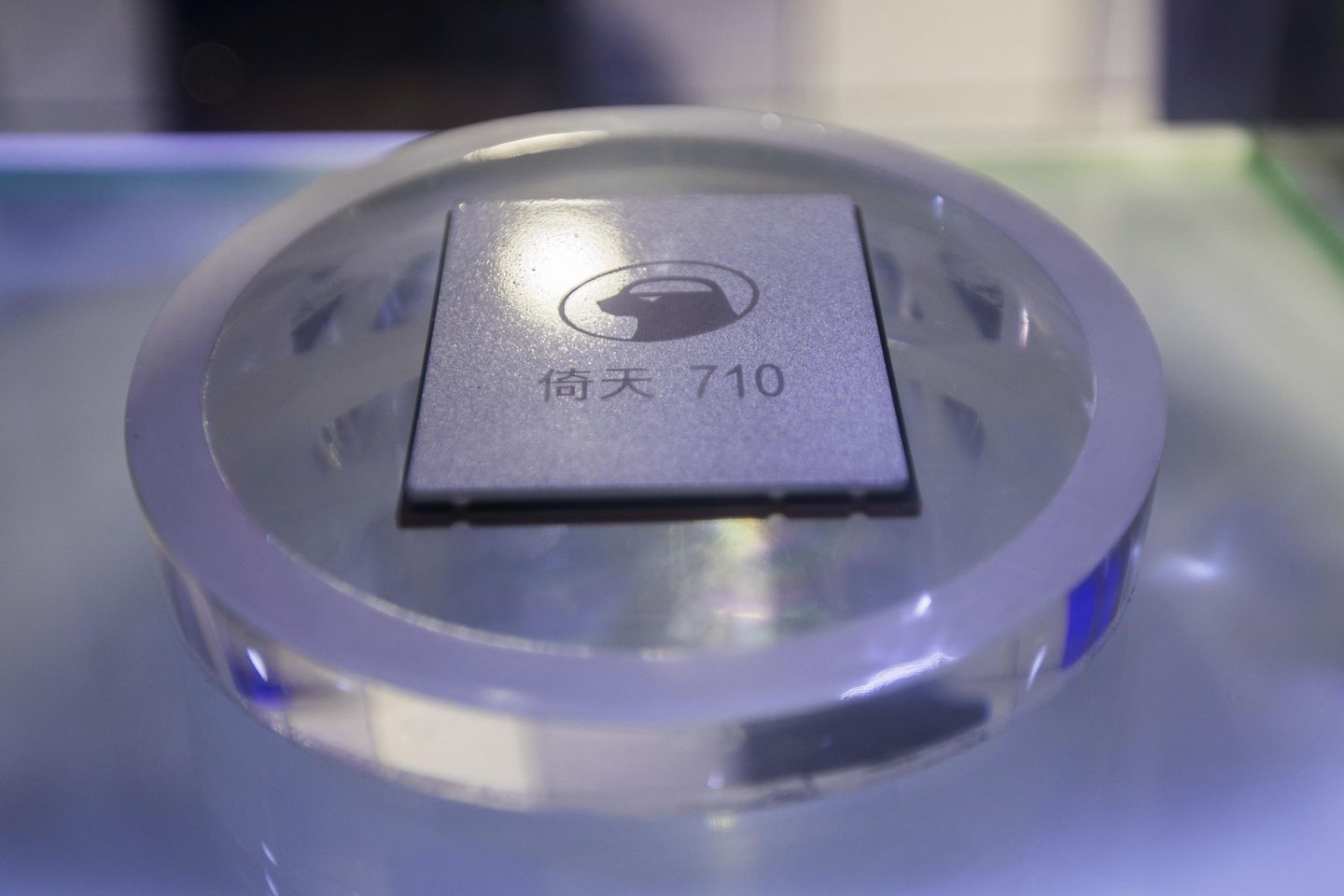 Republican senators lashed out Thursday against the Commerce Department for demanding companies that apply for new funding to compete with China in semiconductor manufacturing also meet unrelated benchmarks for providing childcare and labor union set-asides.
The senators said the initiatives have nothing to do with beating China and may chase away some U.S. manufacturers whom the government should be promoting.
Led by Sen. Steve Daines of Montana, the lawmakers said the administration's moves also defy Congress's intent last year when it passed a law allocating $50 billion to the Commerce Department to revive the U.S. semiconductor industry.
"We are in strong opposition to regulations your department is putting in place that will use this legislation and the funding it provides as a tool to pursue controversial policies that go beyond the requirements of the law and reduce American jobs and high-tech investments in the process," the Republicans wrote in a letter asking Commerce Secretary Gina Raimondo to reverse herself and squash the new rules.
The Washington Times was first to obtain a copy of the letter.
The Commerce Department made an initial pool of money available in late February, and announced the principles it will use to judge applicants. It said it will assess companies on whether they are specifically recruiting women to build facilities, whether they offer housing assistance or adult care services, and whether they will use Project Labor Agreement set-asides.
Applicants will also be pushed to offer child care to workers.
Companies that ask for more than $150 million in subsidies will be required to provide the plans, while those asking for less are "very strongly encouraged" to do so.
Companies taking funding may also be limited in their ability to do stock buybacks, and those that get more than $150 million will be asked to "share" with the government any profits that "exceed" projections. The money would be pumped back into the semiconductor industry.
The childcare provisions have sparked a feverish debate.
Sen. Patty Murray, Washington Democrat and a major backer of federal assistance for child care, cheered Ms. Raimondo's decision at the time.
"This is such an important, commonsense step that recognizes a really basic reality: you can't bring back manufacturing in America without workers—and those workers need child care," Ms. Murray said.
But some analysts warned it could inadvertently inflate prices for child care by pushing more demand, without more supply.
And the Institute for Policy Innovation said if the Commerce Department is allowed to impose these strings, then the next step will be gender or racial quotas for new hires in the industry.
President Biden had tried to win congressional approval of childcare subsidies in the 2022 budget bill, but that was dropped in favor of the slimmed-down legislation that included money to combat climate change and funded the IRS to conduct more audits.
Mr. Daines and his colleagues said the administration shouldn't use critical economic legislation as a do-over for its social policies.
They said Ms. Raimondo herself acknowledged that's what she was doing when she told subordinates, in a meeting reported by The New York Times, that "If Congress wasn't going to do what they should have done, we're going to do it in implementation."
The Washington Times has reached out to Ms. Raimondo's office for comment.
In addition to Mr. Daines, the other signers of the letter were Sen. Thom Tillis of North Carolina, Sen. Bill Cassidy of Louisiana and Sen. John Cornyn of Texas. They all voted for the legislation, which cleared the Senate on a 64-33 vote on July 27.
The law is usually referred to as the CHIPS Act, though its official name is the "Creating Helpful Incentives to Produce Semiconductors (CHIPS) for America Fund."
Backers say the law will put the full weight of the federal government behind a push to reestablish the U.S. as a powerhouse in manufacturing semiconductors, which are crucial to making the computer chips that are now found in most advanced tools and gadgets.
Mr. Daines said the new rules could undercut that effort.
"In fact, the negative impact is already being felt, with some of the world's largest chipmakers expressing serious concern with the conditions and viewing the U.S. as a less attractive investment option as a result," he and his colleagues wrote.
Ms. Raimondo, in justifying the add-on requirements, pointed to the Biden administration's Good Jobs Initiative, a joint project of her department and the Labor Department to identify what it means to land a "good job" in the current economy.
The initiative calls for an emphasis on hiring of "underserved communities," a living wage, good benefits, the ability to join a labor union, safe workplaces and an emphasis on diversity, equity, inclusion and accessibility — a buzzphrase for those who say the economy is beset by structural racism and other imbalances.
The semiconductor initiative is projected to lead to a host of new jobs, including some 100,000 in the construction industry alone.
Ms. Raimondo said she wants to see women fill many of those jobs, as part of her broader push to recruit one million more women into the construction workforce over a decade.
Right now, the department says out of 11.3 million construction workers, only 1.2 million are women.
"Applicants for CHIPS funding will be asked to take action to conduct outreach to and retain women in construction jobs because the United States cannot build the semiconductor workforce it needs without them," she said.