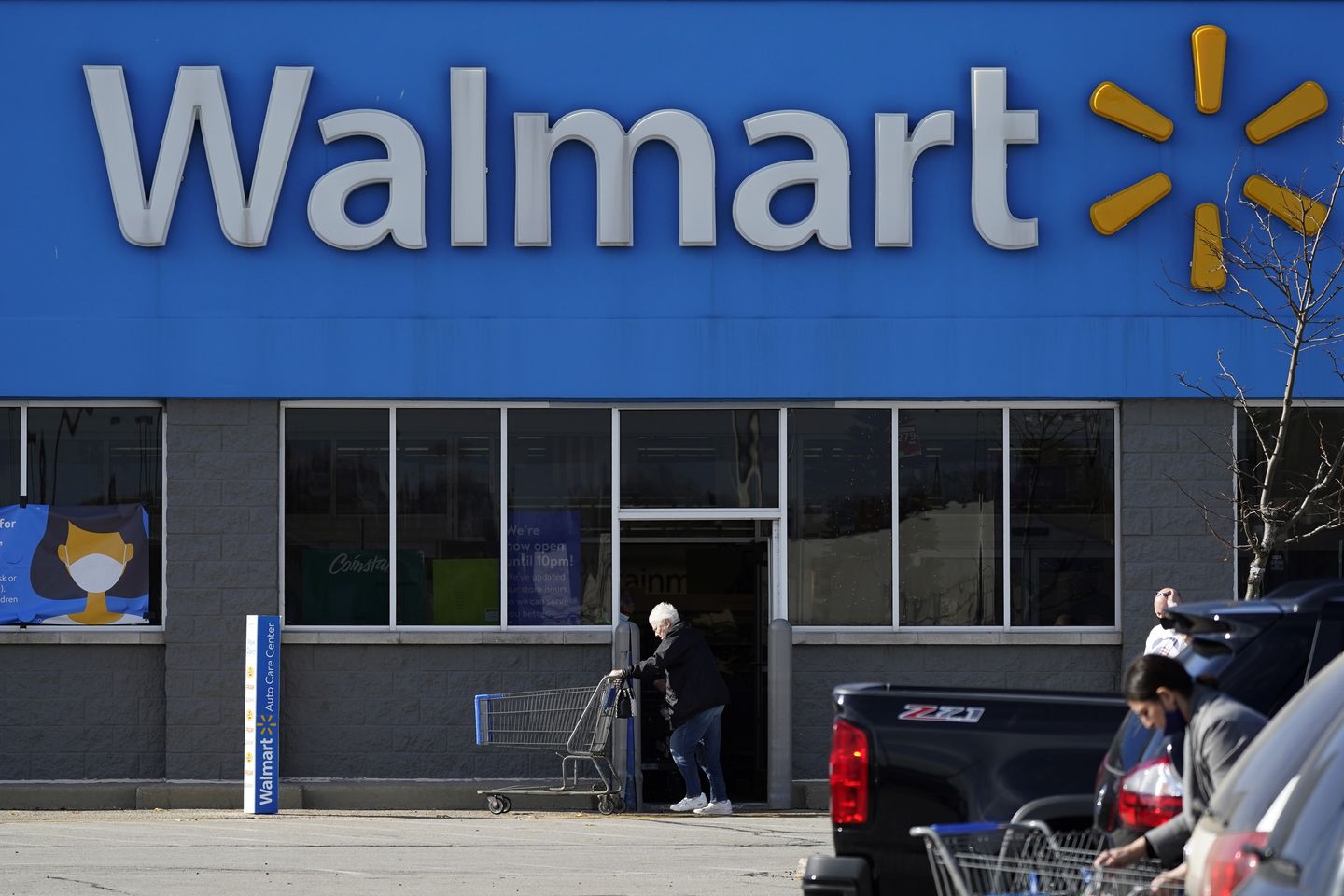 Walmart is raising its nationwide hourly minimum wage from $12 to $14.
America's largest retail-store chain, which has long been criticized for its low pay scale, announced the increase in a Tuesday memo.
"We're proud to continue investing in Walmart's legacy by introducing new job opportunities and raising pay. No matter where you are in your journey, getting your start here can open doors — the first step into jobs that become careers can build better lives." CEO John Furner wrote.
While the pay increase is expected to be popular amongst its workers, the new $14-per-hour minimum wage is still below some market competitors. Target and Costco, two of Walmart's largest retail competitors, have $15 and $17 hourly minimum rates respectively.
Rising costs due to inflation and supply chain woes led to increases in wages throughout the market over the last few years, as companies fight for workers in a historically tight market. Like many major companies, Walmart has even reduced corporate staff to avoid cutting the number of hourly workers.
Mr. Furner alluded to the high competition in the labor market in his memo.
"This includes a mixture of associates' regular annual increase and targeted investments in starting rates for thousands of stores, to ensure we have attractive pay in the markets we operate. We expect these raises will bring our U.S. average hourly wage to more than $17.50."
Walmart employs more than 1.7 million workers, of whom 94% are hourly, though the majority of that number makes more than the corporate minimum.
About 340,000 employees, or 21% of Walmart's workforce, will get the $2-per-hour raise.
Mr. Furner said the pay increase would take effect quickly, being reflected in the company's March 2 paychecks.