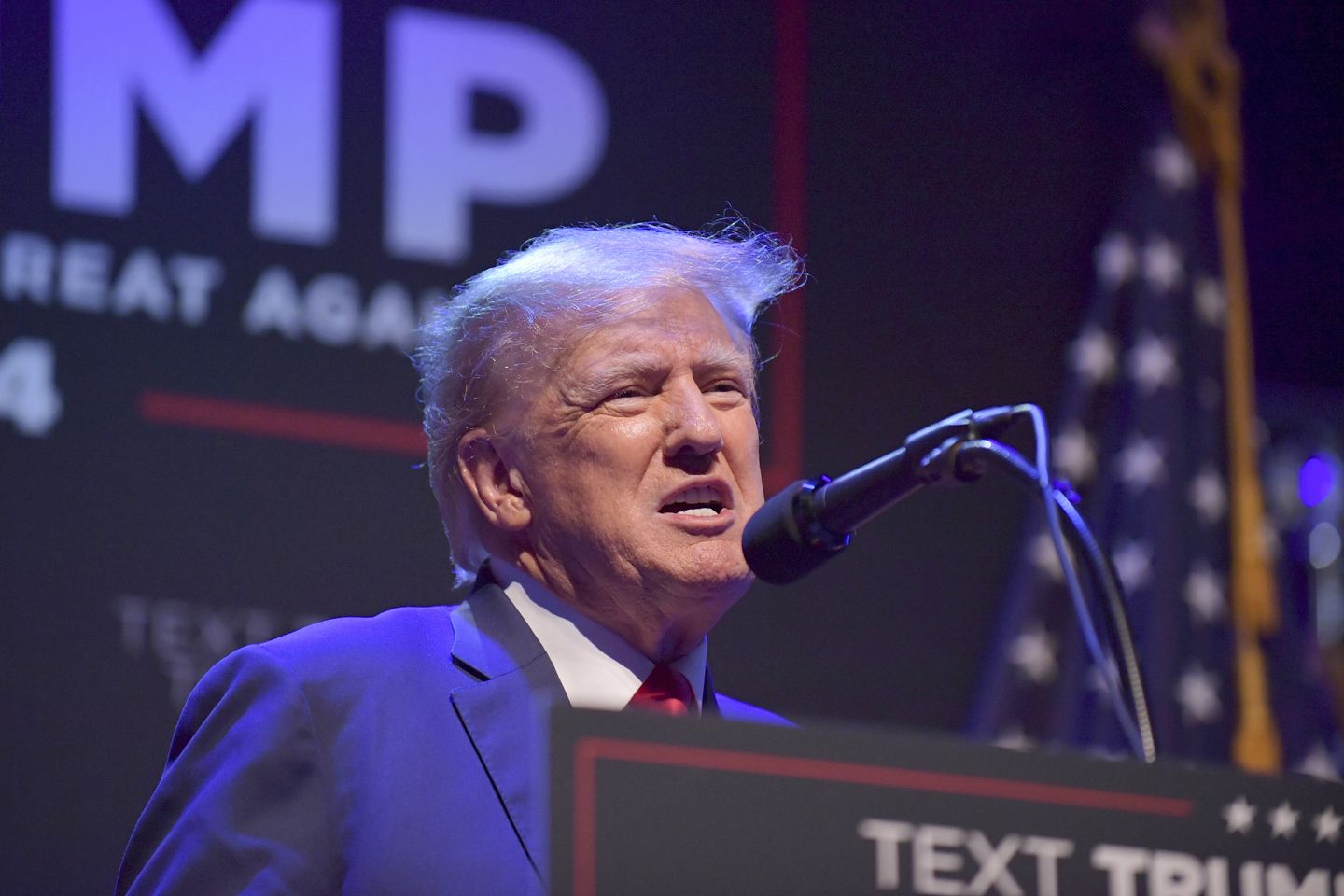 YouTube has lifted former President Donald Trump's account restrictions, which the Google-owned video platform imposed in the aftermath of the Jan. 6, 2021, Capitol riot. 
"Starting today, the Donald J. Trump channel is no longer restricted and the ability to upload new content is restored," said YouTube Vice President Leslie Miller in a statement Friday. "We carefully evaluated the continued risk of real-world violence, balancing that with the importance of preserving the opportunity for voters to hear equally from major national candidates in the run-up to an election."
YouTube said Mr. Trump's account would be subject to the same rules that every other user's channel faces. 
Mr. Trump did not immediately post videos to YouTube. The former president shared videos on his tech platform Truth Social on Friday, which were embedded clips from Rumble, a competitor of YouTube that has attracted conservatives fed up with Big Tech. 
The videos, published before YouTube's announcement, feature Mr. Trump discussing things such as the origins of COVID-19 and restrictions on TikTok. 
Mr. Trump's direct audience on YouTube is comparable to his following on Rumble. YouTube showed Mr. Trump's account had 2.65 million subscribers as of Friday afternoon, while Rumble's website listed 1.75 million followers of Mr. Trump.
YouTube's lifted restrictions come amid a change in its leadership. Susan Wojcicki announced her departure as CEO last month after leading it for nine years. Ms. Wojcicki said she decided to step away from YouTube to focus on her family, health and other personal projects. 
Ms. Wojcicki said in 2021 that restrictions against Mr. Trump would ultimately be lifted but did not outline a timeline for his return. 
YouTube's new leader is Neal Mohan, who previously served as the company's chief product officer. In a March 2023 letter, Mr. Mohan said YouTube was working with policymakers in the U.S. and around the world to address proposals to change laws affecting tech. 
"We're aligned with government officials in wanting to create a safe environment online that also allows for a plurality of voices to be heard," Mr. Mohan wrote in the letter.
Other tech platforms that imposed bans on Mr. Trump in 2021 have since removed them, including Twitter and Meta's Facebook and Instagram. Mr. Trump has not posted content on Facebook, Instagram or Twitter since his access was restored. 
Mr. Trump's silence on the established tech platforms is attributable to several factors. He is obligated to post first on Truth Social and then wait six hours before publishing on other social media platforms, according to paperwork filed by his business partners with the U.S. Securities and Exchange Commission in 2022.